Breathe In Discovery
Kindly go to setting page and check the option "Place them manually"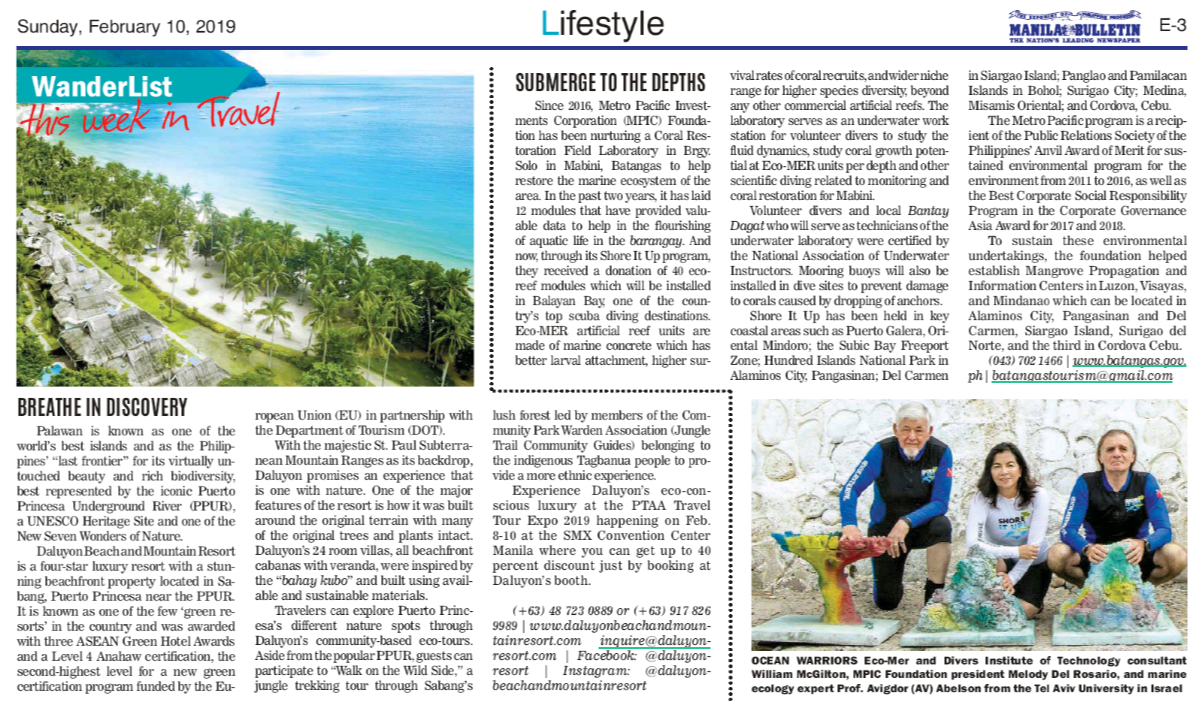 Palawan is known as one of the world's best islands and as the Philippines' "Last Frontier" for its virtually untouched beauty and rich biodiversity, which can be best represented by the iconic Puerto Princesa Underground River (PPUR), a UNESCO Heritage Site and one of the New 7 Wonders of Nature.

Daluyon Beach and Mountain Resort is a 4-star luxury resort with a stunning beachfront property located in Sabang, Puerto Princesa near the PPUR. It is known as one of the few 'green resorts' in the country and was awarded 3 ASEAN Green Hotel Awards and a Level 4 Anahaw certification, the second-highest level for a new green certification program funded by the European Union (EU) in partnership with the Department of Tourism (DOT).
With the majestic St. Paul Subterranean Mountain Ranges as its backdrop, Daluyon promises an experience that is one with nature. One of the major features of the resort is how it was built around the original terrain with many of the original trees and plants intact. Daluyon's 24 room villas, all beachfront cabanas with veranda, were inspired by the 'bahay kubo' and built using available and sustainable materials. Travelers can explore Puerto Princesa's different nature spots through Daluyon's community-based eco-tours. Aside from the popular PPUR, guests can "Walk on the Wild Side", a jungle trekking tour through Sabang's lush forest led by members of the Community Park Warden Association (Jungle Trail Community Guides) belonging to the indigenous Tagbanua people to provide a more ethnic experience.