Transforming the tourism landscape
Kindly go to setting page and check the option "Place them manually"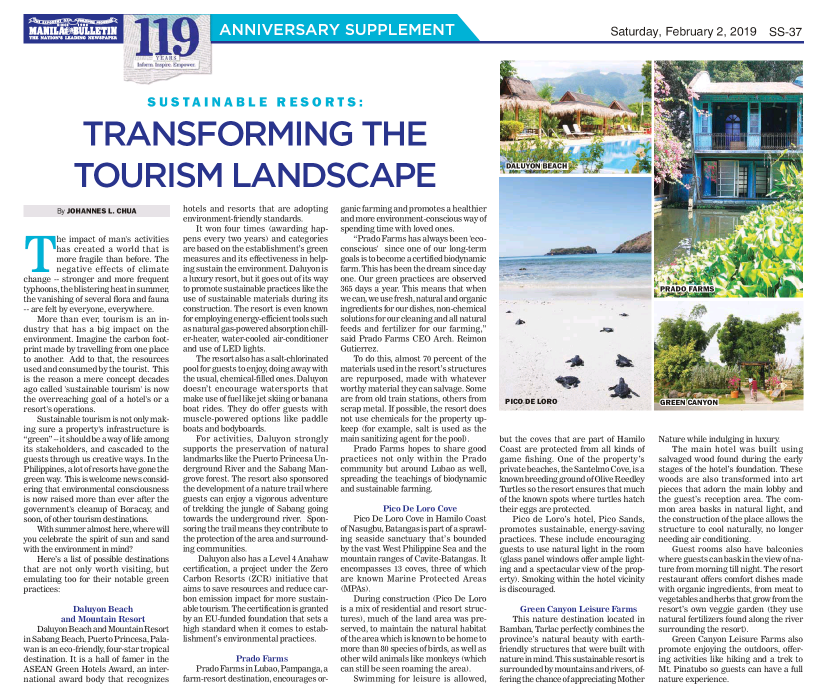 Sustainable tourism is not only making sure a property's infrastructure is "green" – it should be a way of life among its stakeholders, and cascaded to the guests through creative ways. In the Philippines, a lot of resorts have gone the green way. This is welcome news considering that environmental consciousness is now raised more than ever after the government's cleanup of Boracay, and soon other tourism destinations. With summer almost here, where will you celebrate the spirit of sun and sand with the environment in mind? Here's a list of possible destinations that are not only worth visiting, but emulating too for their notable green practices.