Into Tropical Paradise: The Ten Best Beaches in Palawan
Kindly go to setting page and check the option "Place them manually"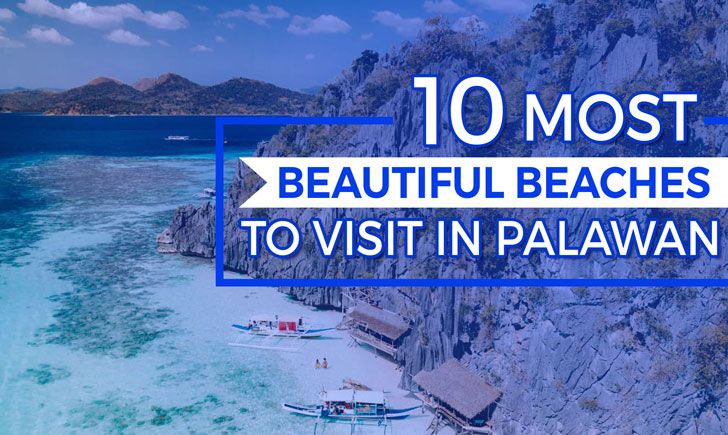 The Philippines is famous for many reasons – and it includes having some of the most gorgeous beaches in the world. One province that boasts of stunning coastlines and powdery white sand beaches is Palawan.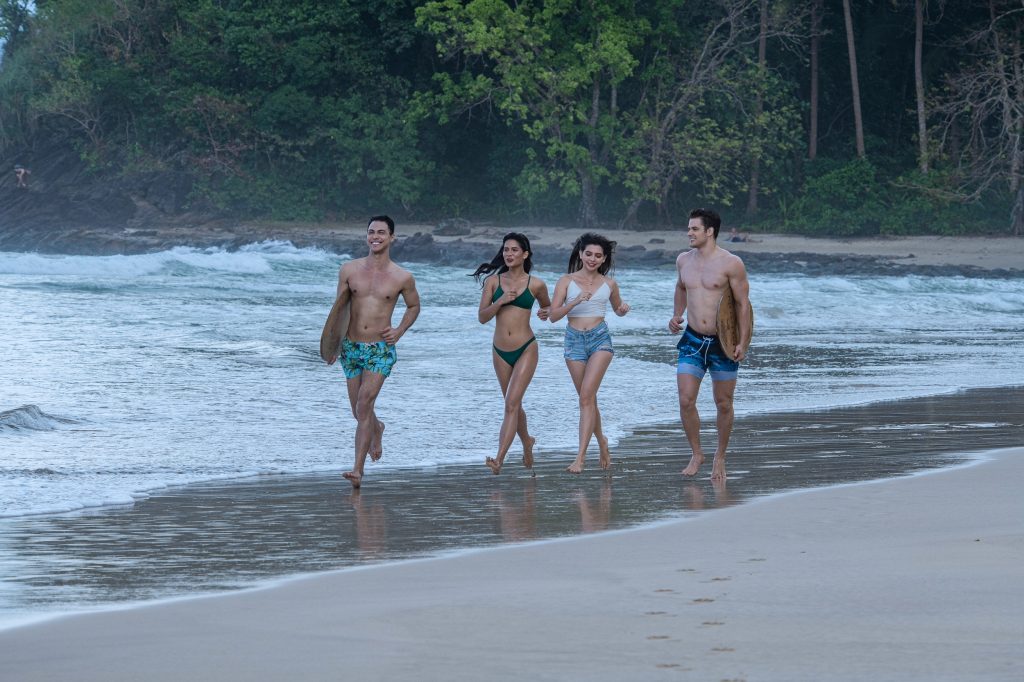 Dubbed as one of the best islands in the world, Palawan is known as the Philippines' "Last Frontier" because it has retained its natural beauty and boasts of rich biodiversity. It is a lush paradise with picturesque landscapes, postcard-worthy beaches with crystalline waters, and majestic natural attractions. Here are some of Palawan's best beaches that would make for a romantic getaway, a relaxing family vacation, and a memorable nature trip: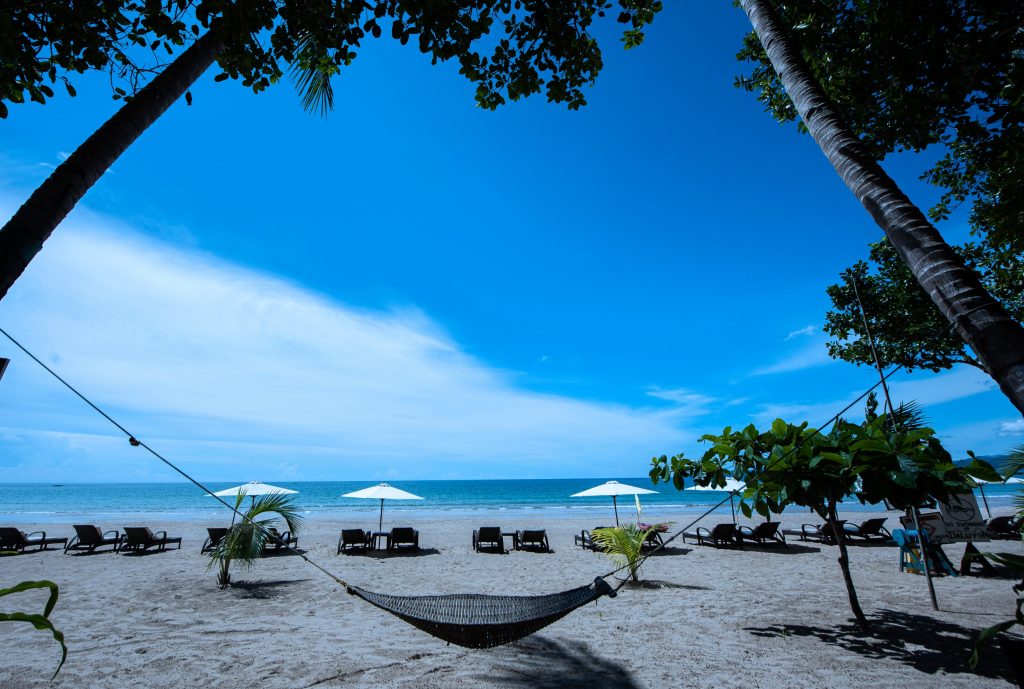 1. ) Sabang Beach (Puerto Princesa)
Nestled along the coast of Palawan's western shore, Sabang Beach is one of Palawan's beloved and well-known beaches. For most travelers, it is known as the jump-off point to the renowned Underground River. However, the place is also known to be a quiet and relaxing escape for those seeking solitude. Travelers who wish for a relaxing stay may opt to stay at Daluyon Beach and Mountain Resort, a beachfront resort located on the coastline of Sabang Beach. The place makes for a serene and peaceful hideout away from the throng of tourists – the perfect spot to recharge and enjoy nature while still having access to modern comforts.
2.) Long Beach (San Vicente)
Tucked away in the municipality of San Vicente, Long Beach lives up to its name. It features a long stretch of golden sand that extends for about nine miles, which is also the longest coastline in the country. The beach is the perfect spot for travelers who enjoy long lengths of nothing but sand, coconut palms, and waves. As there are only a few amenities in the area, come prepared to bring your travel necessities.
3.) Nacpan Beach (El Nido)
One of the most famous beaches in Palawan, Nacpan boasts of crystal clear waters and a powdery white sand beach. The beach is a 45-minute drive away from the town proper of El Nido, which makes it a good spot for sunbathing and picnicking to your heart's content.
4.) Seven Commandos Beach (El Nido)
One of the postcard-perfect beaches in El Nido, Palawan, Seven Commandos Beach is also blessed with powdery white sands, turquoise waters, rock formations, and rows of coconut trees. It is accessible by boat and would make a good addition to your island-hopping itinerary.
5.) Banol Beach (Coron)
Blessed with azure crystal clear waters, Banol Beach is a crowd-favorite in Coron. This small strip of beach in Coron, Palawan is also known to be one of the island's best Instragrammable spots because of its dramatic rock formations found along the coastline. Travelers usually enjoy snorkeling here and is also a popular lunch stop during island hopping tours.
6.) Port Barton (San Vicente)
Regarded as one of San Vicente, Palawan's best-kept secrets, Port Barton was discovered by travelers who wanted to avoid the throngs of people in El Nido. Roughly three hours away from the north of Palawan's capital (Puerto Princesa), this little fishing village offers a more laidback and no-frills type of getaway. The nightlife is practically nonexistent but in exchange, you get to witness a breathtaking sunset. More importantly, nearby surrounding islands such as Paradise Island, Exotic Island and German Island are easily accessible from the beach – just ask around for boatmen to take you there.
7.) Talaudyong Beach (Puerto Princesa)
Situated in proximity to Nagtabon Beach, Talaudyong Beach is a beautiful sanctuary that's rather out of the radar. Talaudyong Beach is one of the few beaches in Puerto Princesa that is seldom frequented by locals and tourists. Public transport is not available in the area but you can easily rent a motorbike to get to the beach yourself.
8.) Las Cabanas Beach (El Nido)
Las Cabanas Beach is the closest beach to El Nido town and would only take a fifteen-minute drive from the town proper. Thus, the beach has become one of the most favorite beaches in El Nido among travelers. As one of the oldest known beaches in El Nido, you can expect to find tourists here but nonetheless, it is still a good place to relax and by dusk, you can witness one of the most breathtaking sunsets while relaxing in one of the bars along the strip.
9.) Araceli (Palawan)
One of Palawan's beautiful and best-kept secrets is the island of Araceli. Found northeast of mainland Palawan, visitors can explore Araceli Island's two-kilometer white sand beach. Its well-preserved marine life makes it one of the best places in Palawan for snorkeling. If you're lucky, you might even encounter manta rays and lobsters. With all that waiting for you on the island of Araceli, the four-hour boat ride from Roxas or two-hour bus ride from Puerto Princesa is certainly be worth it.
10.) Duli Beach (El Nido)
While reaching Duli Beach takes a bit of an effort, it is one of the places in El Nido, Palawan that you shouldn't miss. The remote beach is approximately an hour away from the town of El Nido and is the center of El Nido's surfing community. The serene and largely uninhabited beach has a beautiful stretch of sand and crystalline waters surrounded by lush tropical vegetation.