Journey toward sustainability
Kindly go to setting page and check the option "Place them manually"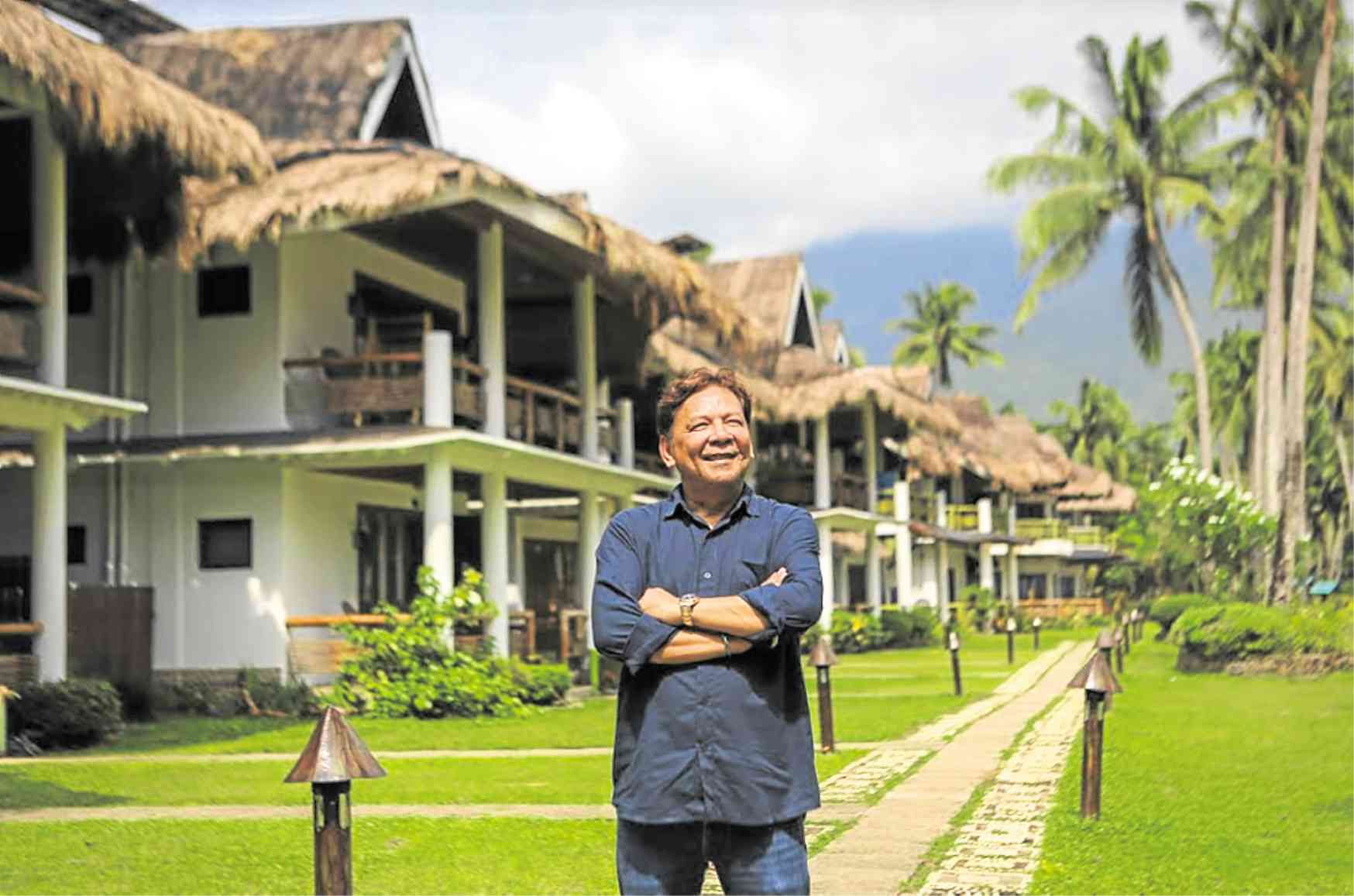 At first glance, the 23-room Daluyon Beach and Mountain Resort looks just like any other four-star resort along Sabang Beach, about an hour from the center of Puerto Princesa City.
A closer look, however, reveals a host of innovations that have significantly reduced its operating expenses for increased profit while shrinking its carbon footprint at the same time.
The reception desk and the kitchen, for instance, are illuminated by tubular lights, engineering marvels that concentrate natural sunlight thus reducing the use of artificial lighting.
The lobby and the dining rooms, meanwhile, are made more comfortable through the use of high volume, low watt electric fans.
Then there is the conference pavilion where big groups have their meetings.
Even without expensive air-conditioning, guests can comfortably have their meetings and events there, thanks to the water sprinkler on the roof that bring down the heat caused by direct sunlight and the large low-wattage but high volume fans that circulate cool air inside the large room.
These features are just some of the technologies and innovations learned and implemented by Daluyon following its participation in the groundbreaking Zero Carbon Resorts (ZCR) for Sustainable Tourism Project.
The four-year project, which ran from May 2014 to August 2018, is funded by the European Union-Switch Asia Program.
It seeks to encourage the growing hospitality industry in Thailand and the Philippines to reduce their consumption of resources such as water and electricity and shrink their carbon footprint by investing in and applying appropriate technologies developed by experts from around the world.
The project was implemented by the Center for Appropriate Technology, a scientific association for research and development based at Vienna University of Technology in Austria (Die Gruppe Angepasste Technologie-GrAT) in partnership with the Palawan Council for Sustainable Development and Centro de Investigaciones Energeticas, Medioambientales y Tecnologicas, a public research body based in Spain.
Daluyon owner and CEO Butch F. Tan reports that the initial investments in these technologies and systems he learned from the ZCR projects may seem daunting because these are new and unfamiliar.
But the investments have been worth it.
Daluyon's electricity bill alone is estimated to be 50 percent lower than that of a comparable resort in size and operations.
The benefits go beyond what is reflected on the bottom line, extending to improved working conditions and enhanced customer service.
"Seeing the happier faces on the consumers is also already enough of a return on our investment," said Tan, who positions his Daluyon Resort as well as the sister Puerto Pension Inn in the Puerto Princesa city center as "green" destinations.
Link: https://business.inquirer.net/268216/journey-toward-sustainability